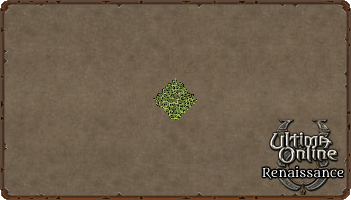 A Special Fishing Net is used in deep water to attract sea monsters such as Water Elementals, Sea Serpents, Deep Sea Serpents, the Kraken, Pirates and even the Lock Lake Monster.

They are occasionally found by fishers with at least 80.0 Fishing skill as loot on sea serpents and sometimes in chests fished up from a Waterstained SOS. There is a 1% chance for them to spawn in one of the 14 special colors:

Staff Note: Patch 42 added the ability for Special Fishing Nets to pull two new monsters. There is a 2% chance to pull up a sunken pirate ship complete with Shipwreck Kraken. There is also a 4% chance to fish up the fabled lock lake monster who has been known to carry pieces of fisherman's nets.

Special fishing nets are popular with players looking to find ancient mib's quickly as you have a 2% chance to pull up a sunken pirate ship with a Shipwreck Kraken carrying one of the rare MIB's.
No spawn locations on file