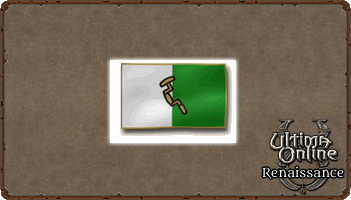 Much like Blacksmithy.Double-click on a carpenters tool (virtually any woodworking tool will suffice), and you will be presented with a window from which you can select the item you wish to try to make.You must have a sufficient supply of wood to select any item.
Using the carpentry skill you can also craft boats and ladder addons making this trade even more profitable.
Wodan / Gideon's combined experience:
0-30 Buy from Carpenter NPC
30-50 SHOWN SKILL = Medium Crates
50-60 SHOWN SKILL = Ballot Box Deeds (switch to Ballot Box Deeds as soon as it's available)
60-73.6 SHOWN SKILL = Wooden Shield
optional: switch to fishing poles at 69 and make those to 77.4
73.6-78.9 SHOWN SKILL = Quarter Staff
78.9-100 SHOWN SKILL = Gnarled Staff
Gideon's Advice: I used about 50-60k boards (I think) GMing Carpentry from 30 following this exactly. If others have a better method, let me know.
New Experimental Method
purchased skill to 47.3 - Medium Crates and then Small Tables
(build like 20 crates to hold all the junk you're going to make)
47.3 to 68.4 - Ballot Box Deed
68.4 to 78.9 - Fishing Pole
78.9 to GM - Gnarled Staff
Gideon's Advice: I didn't keep track all the way but the board use to 78.9 was much lower since Ballot Box Deeds and Fishing Poles are so cheap to make.