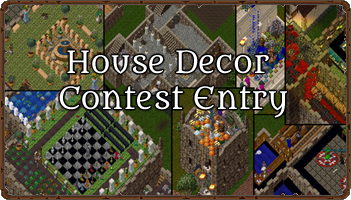 Basoosh's Entry into the Summer 2015 House Decor Contest

2nd Place Award


Xegugg of Bloodrock - Urk's House



This is the entry way into the hut, seating for two in the corner.



Rib grill just installed and skull alter from dumb humans



Shinie room with grog



Sleeping quarters with a fire pit for snacks



The Shrine to Cynic with my blood red cake, don't bother correcting my hue.



Close up of his head.