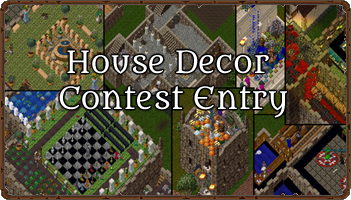 Gideon Jura's Entry into the Summer 2015 House Decor Contest

3rd Place Award


Frenulum deserves 100% of the thanks for making this property possible. He gifted me the house itself and I have tried to put it to good use since. Thank you again and I hope to see you guys back someday.

View from above:

The very top has a chess setup, Dungeon library, and of course a waterfall - can't go without one! The downstairs has a statue for my son. The library on the bottom floor is the library I used for the 2nd Anniversary Scavenger Hunt.



This is the resting place of my friends, HighwayRanger and Praetorian, who came with me to UO:R but have since moved on. Miss you guys.



Downstairs includes Tmap Library, Spawning Rares Library, and Town Shops Library.