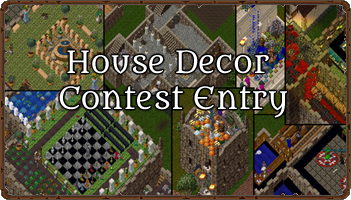 Dalavar's Entry into the Summer 2015 House Decor Contest

4th Place Award


Dalavalley Tower.

The first floor is the living space. It's Christmas time!



Upstairs is the attic. Wife keeps bugging me to clean it. Kal Vas Dustbuster, amiright?!



Britannia is a dangerous place, and since alarm systems haven't been invented yet, I keep my own conscripted army to ensure safety. We also get farm fresh hiryu eggs from the nest, and have picnics outside.